Vaginal Health Supplements
Keep Your pH Levels Balanced in 2 Easy Steps
Vaginal Health Supplements

Keep you pH levels balanced so that you feel balanced down there.
Not Your Basic Supplement Duo
Check out what the Semaine Fam is saying: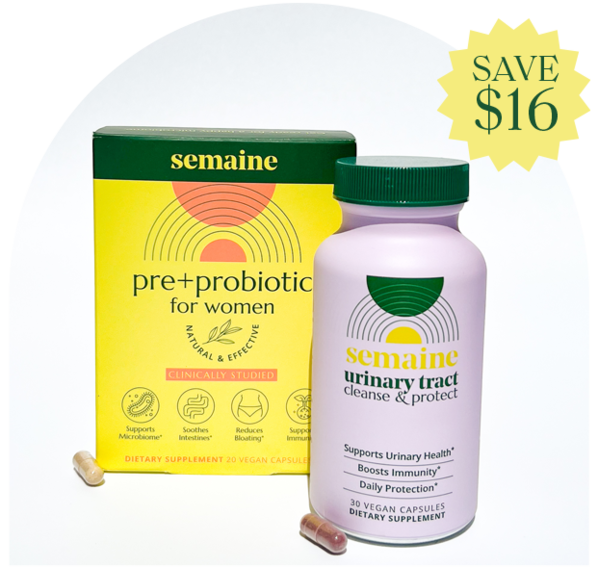 20 Capsules Pre + Probiotic for Women • 30 Capsules Urinary Tract Cleanse & Protect
vegan * soy-free * gluten-free * sugar-free
Sourced in Italy • Made in the U.S.A.
Supplements for Balanced pH for Down There*

ADD TO CART
*"Down there" sounds vague because… it is. This duo makes sure the flora around your urethra (where you pee), vulva, and vagina stay balanced even when we are engaged in sweaty activity (sex, exercise, etc).
Good Vaginal Flora
Healthy Gut Bacteria
Cleansed Biofilm
Boosted Immunity
Take 1 Pre + Probiotic for Women every other day with a full glass of water
Take 1 Urinary Tract Cleanse & Protect every day for bladder support.
The Ingredients
Pre + Probiotic for Women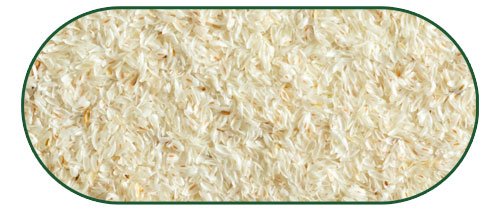 Prebiotic Blend
Psyllium Husk and Organic Acacia Gum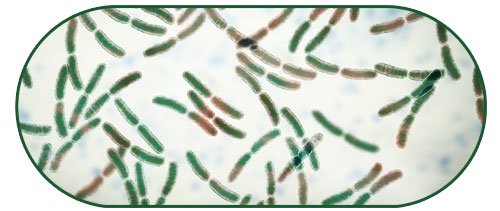 Probiotic Blend
Lactobacillus acidophilus and Lactobacillus plantarum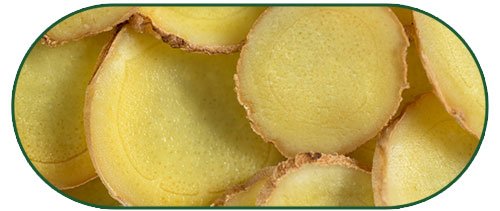 Anti-inflammatory
Ginger root extract
Urinary Tract Cleanse & Protect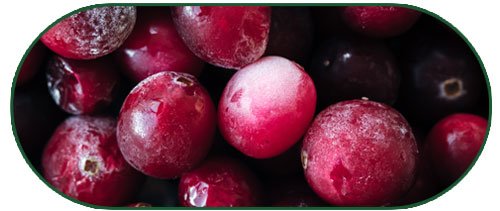 Cranberry Phytosome
Proven to work as well as antibiotics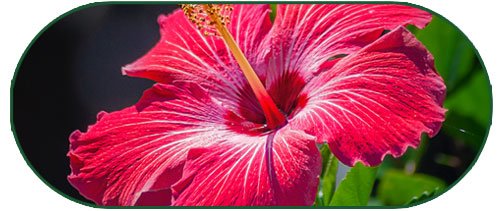 Hibiscus extract
Immune boost
The Science Behind Vaginal Health
The Science Behind Vaginal Health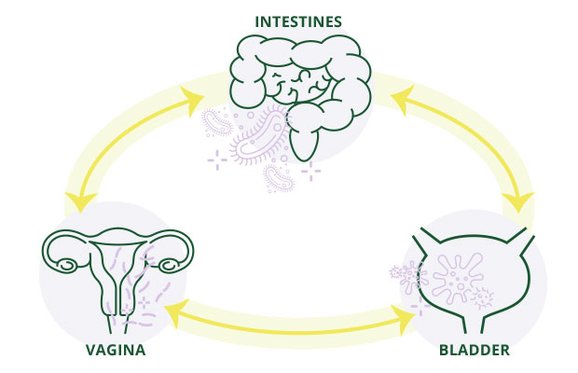 Vaginal microbiome
Just like the intestines, the types of bacteria and yeast that live the in the vagina can protect against bad foreign invaders that can cause issues (think BV or yeast infections). When the vaginal microbiome is off, we're more likely to experience not just itching or odors, but to disrupt other organs nearby. For example, we're more likely to get UTIs.
How it Works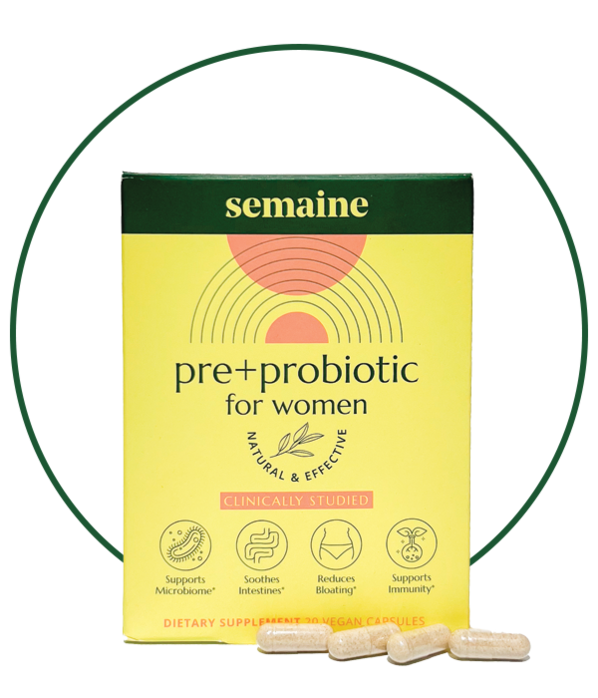 1. Take Pre+ Probiotic Every Other Day
Helps repopulate your gut and vaginal microbiome with good bacteria to keep the pH of your vaginal flora in check and less hospitable to irritants.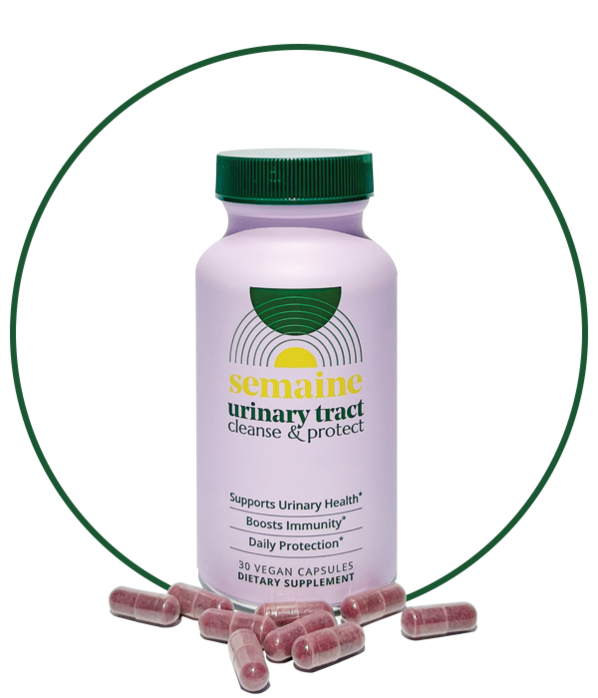 2. Take Urinary Tract Every Day
Helps support a healthy bladder and cleanses biofilm created by bad bacteria that can lead to infection. Added hibiscus gives an immune boost.
BUY NOW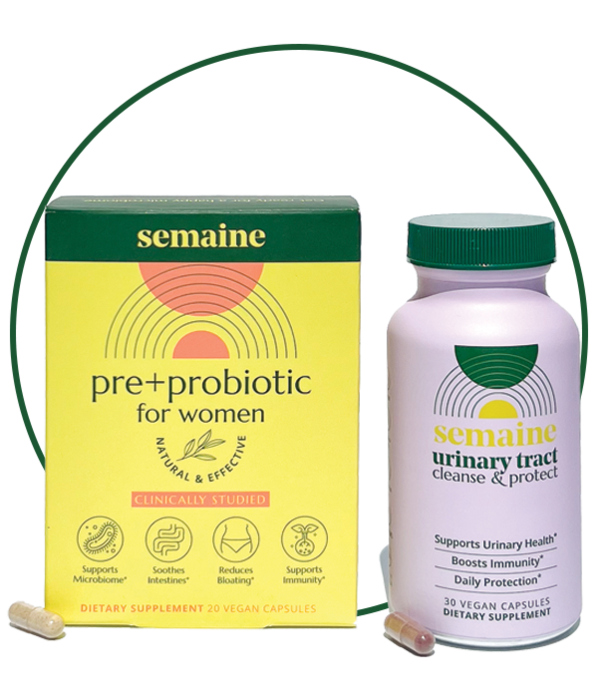 3. They Work Together
Together Pre + Probiotic for Women and Urinary Tract Cleanse & Protect helps you maintain healthy vaginal flora.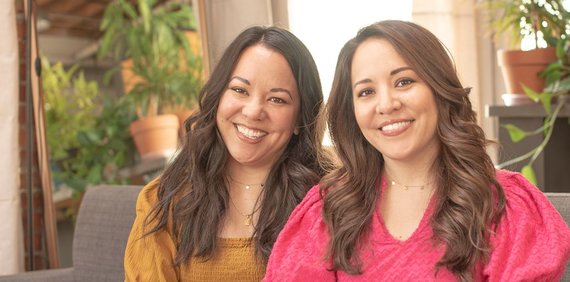 Founded by Sisters
Catherine and Lauren
"We've experienced every hormonal disruption under the sun and really wanted a healthier way to take of our hormonal and vaginal health."
LEARN MORE
Doctor-Developed & Intentionally-Designed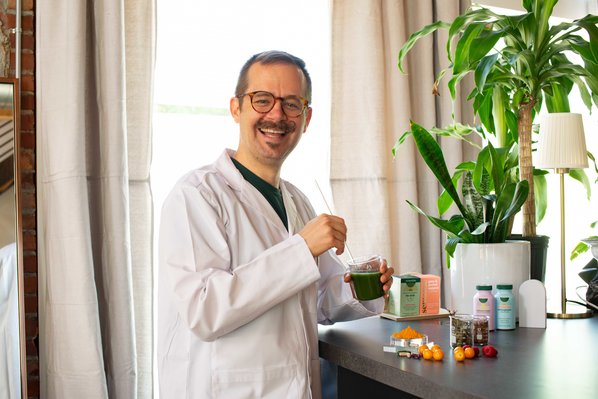 Natural + Clinically Tested
Our in-house formulation team is lead by Dr. Matt Crane and we work with a third party lab to test each of our formulations. See the results of all of our clinical trials.
SHOP NOW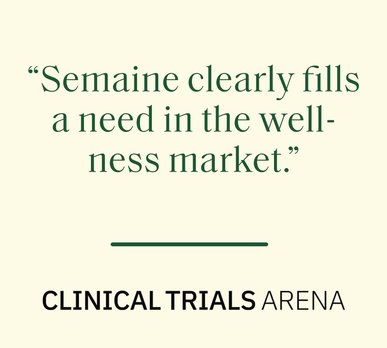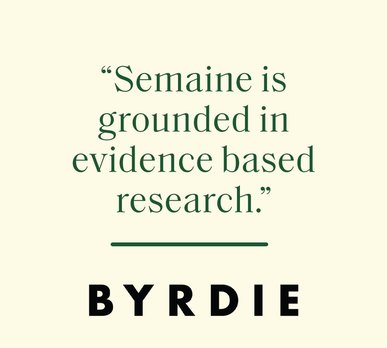 Vaginal Health Vs Other Supplements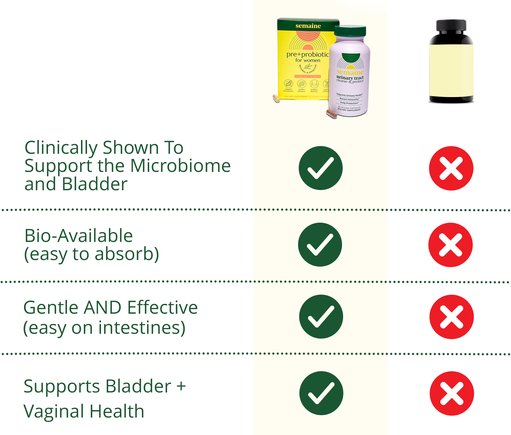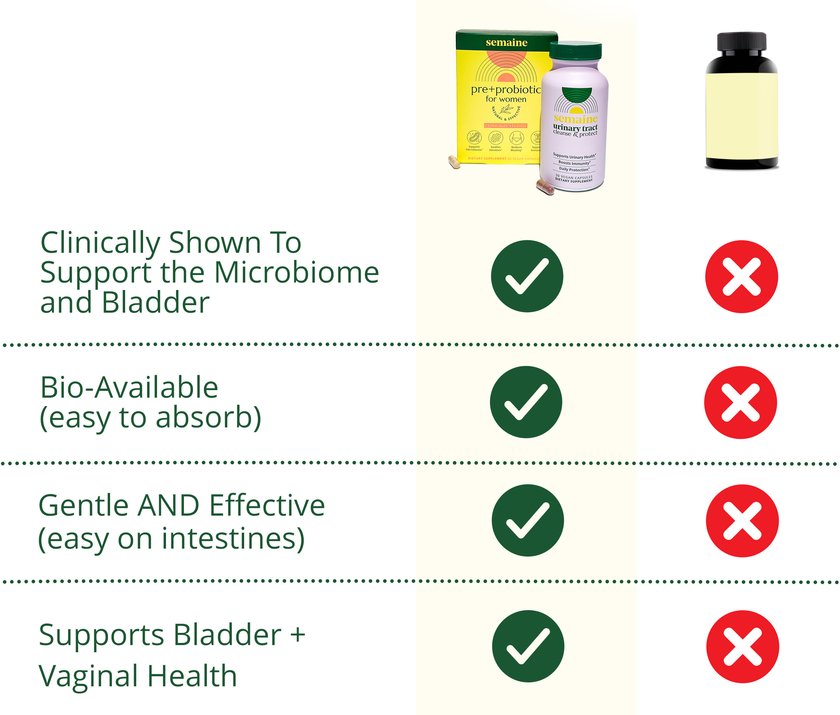 SAVE NOW

40+ Essentials are plant-based and made with the highest quality plant extracts and minerals. There's never artificial fillers or sweeteners.

Each of the ingredients in both supplements have been clinically studied and proven to help improve mood, skin, sleep, and energy levels.

At Semaine, we source the highest quality plant-based ingredients so that your body can absorb these super foods easily and fully.
SHOP NOW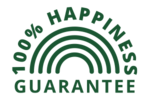 We are committed to making sure every customer is fully satisfied. 30 days to try it and love it—or send it back.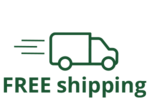 Get fast, free shipping delivered to your door.