Trusted
3-step routine for complete support. Perimenopause and menopause alter hormones, affecting immunity and metabolism. Restore balance, regulate hormones, and promote bladder wellness. Total support for your body's needs.*
SUPPLEMENT FACTS
PRODUCT BENEFITS
View full details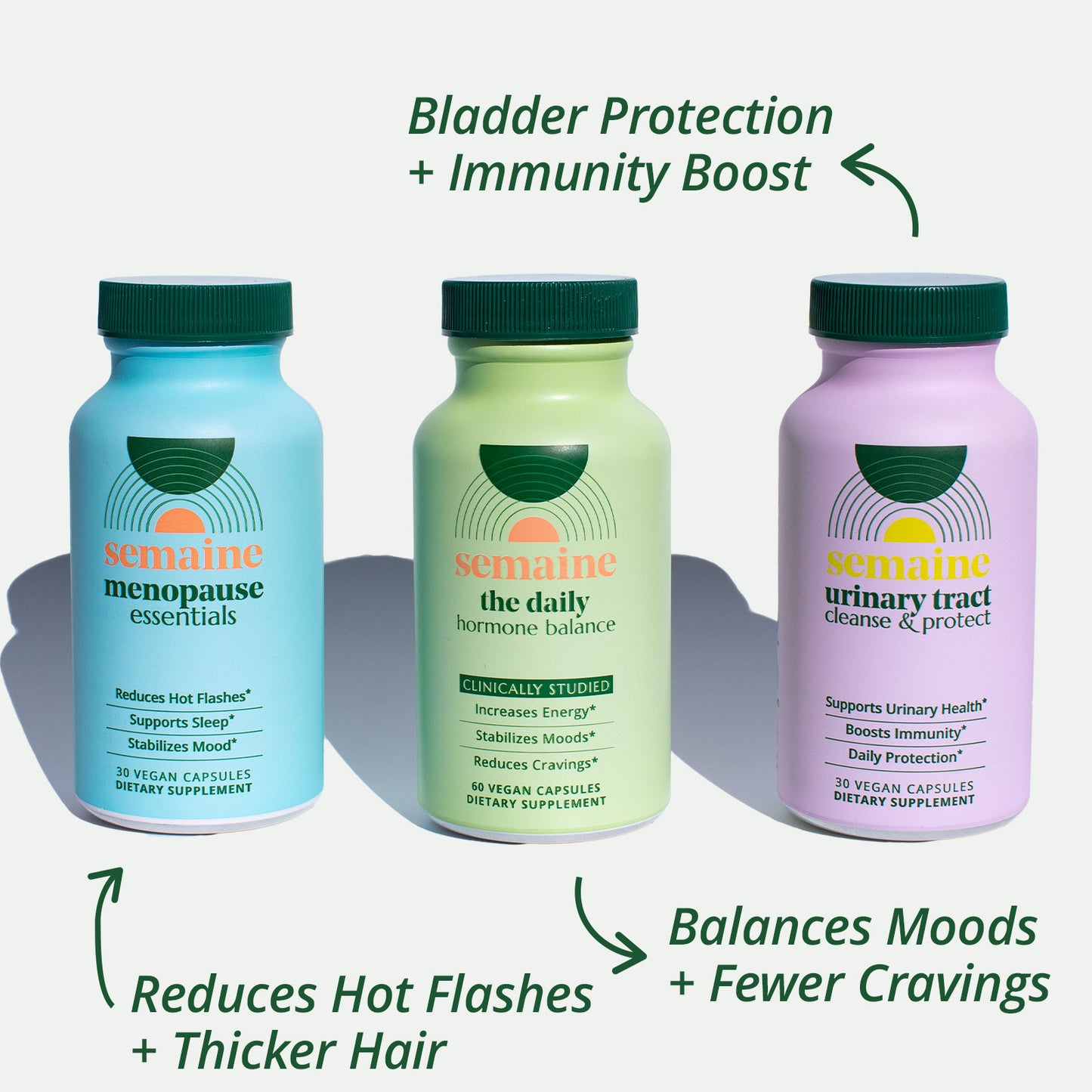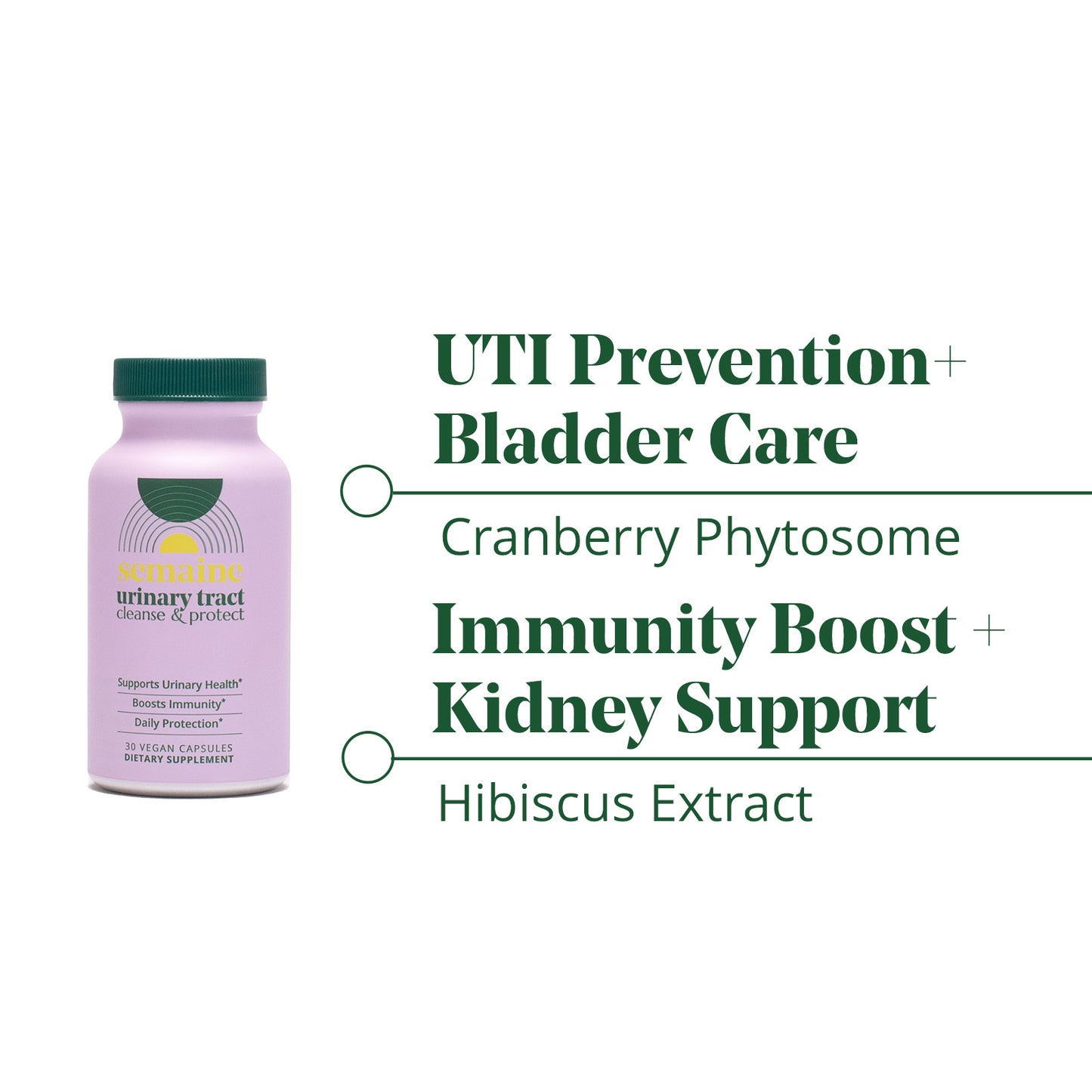 Supplement Facts - 40+ Total
Daily Hormone Balance
Menopause Essentials
Urinary Tract Cleanse & Protect
Product Benefits - 40+ Total
Menopause Essentials (30 servings)
Multi-symptom support for tackling hot flashes, mood swings, and night sweats. Formulated with natural ingredients including bergamot phytosome, red clover extract, and olive fruit extract, to go beyond symptom relief, addressing the root causes for long-lasting results.*
Enhance hair fullness and reduce signs of aging with our Red Clover and Olive Fruit Extract blend*
Uplift moods, supports heart health, and boosts libido*
Experience rapid relief from hot flashes and night sweats*
Enjoy deeper sleep, regulated energy levels, and increased mental clarity*
The Daily (30 servings)
All-in-one metabolic support and hormone-balancing supplement. Made with premium ingredients that are clinically proven to improve 15 measures of unbalanced hormones within just 8 weeks; including Berberine Phytosome, Vitamin B Complex, Passionflower, Magnesium, Grapeseed Extract, and Zinc*
Activates AMPK levels to curb cravings, maintain healthy blood sugar, and support a healthy metabolism*
Berberine and Vitamin B Complex to elevate cellular energy. Clears brain fog, and enhances mental clarity*
Supports overall hormone health, and stabilizes mood*
Enhances skin quality, combating acne and breakouts for a clearer complexion*
Urinary Tract Cleanse & Protect (30 servings)
Using two powerful plant extracts clinically proven to support your immunity, and offer comprehensive urinary tract protection and a UTI cleanse. Noticeable results within just 12 hours.*
Clears your urinary tract of harmful bacteria, preventing UTIs and kidney stones*
Rapid relief when you're feeling "off" or out of balance*
Reduce the growth of biofilm for enhanced urinary health*
Strengthens your bladder and boosts your immune system*
What Can 40+ Total Do For You?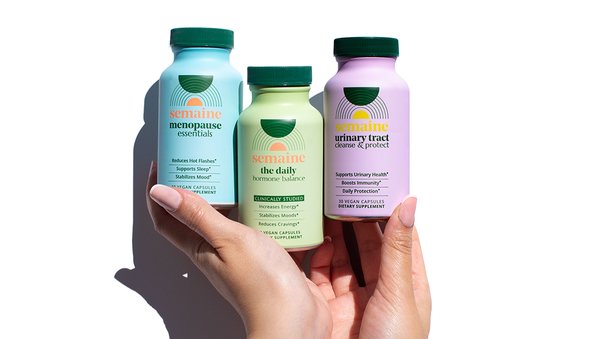 ✔️ Restores Hormone Health
✔️ Promotes Healthy Aging
✔️ Curbs Cravings
✔️ Supports Cellular Energy & Sleep
✔️ Promotes Urinary Health & Immunity
Elevate your holistic health with our all-encompassing support. Experience multi-symptom relief thoughtfully designed, and intentionally paired to help you navigate every phase of your wellness journey.*
Holistically paired to greatly reduce symptoms like night sweats, hot flashes, mood swings, and risks of UTIs. Stop menopause symptoms from controlling your life.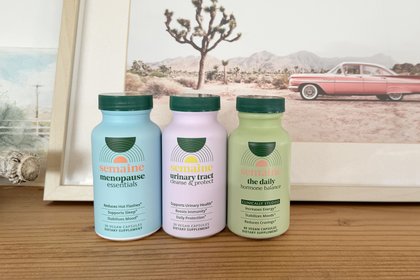 Real People, Real Clinical Trials
Feel Your Best, at the Cellular Level
Works Even Better, Together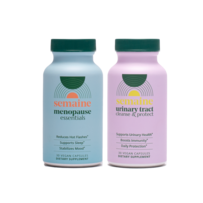 PERI/MENOPAUSE RELIEF + BLADDER SUPPORT
Designed for urinary and kidney protection, and reducing hot flashes, night sweats, and mood swings. Kick menopause symptoms and UTIs to the curb.
LEARN MORE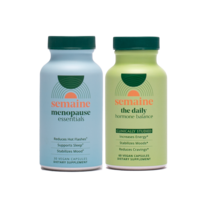 CLINICALLY PROVEN
PERI/MENOPAUSE RELIEF
This combo supports hormonal balance, metabolism, and mood. Ditch the pesky symptoms of menopause.
LEARN MORE
Liquid error (snippets/content.797420a869864b69a152fa1058a5d317.builder line 2065): Could not find asset snippets/content.4f225b887f104e518886ed51ce22b327.builder.liquid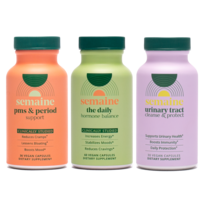 EASE PMS, BALANCE HORMONES, UTI RELIEF
A trio to support bladder health, mood, cramps, and bloating. Kiss period dread and UTIs goodbye.
LEARN MORE